Slide
More than solutions experts, we're problem solvers.
With production schedules to meet and employees to supervise, there's no time to manage extra projects. You need a reliable contractor to get the job right the first time — whatever it takes.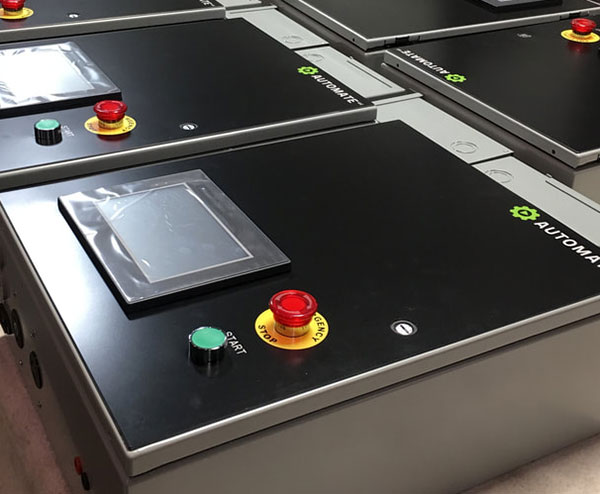 Automate LLC offers an exceptional understanding of automation for equipment within various industries.
From designing and building to integrating unique and modern control systems for industry processes, Automate LLC has you covered. Our technicians have up-to-date training and years of experience with equipment building and automation. We use advanced technology to troubleshoot issues, allowing us to design and build a solution to work for you.
As specialized control designers and builders, the Automate LLC team can help you optimize business agility, productivity, and boost sustainability. From custom control systems to individual control components and consultations, our engineers will find the perfect personalized solution for your needs.

Here at Automate LLC, our primary objective is to provide outstanding automation processes and customized equipment for our clients. We exceed clients' expectations and offer reliable, innovative custom control solutions.